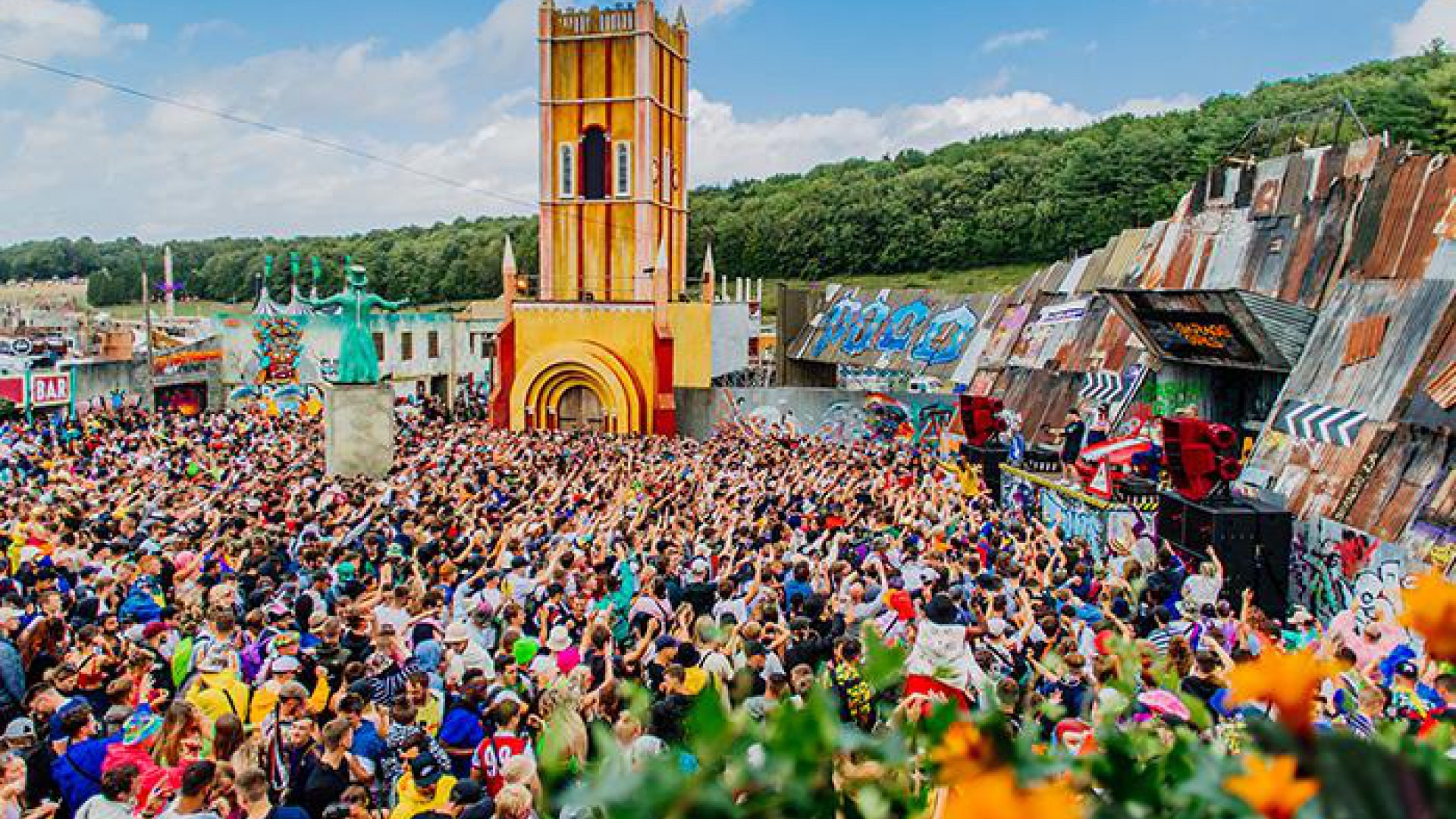 For the fifth consecutive year, Void Acoustics played a prominent role in making Boomtown Festival a wild success for Chapter 11 of this unfolding festival story. As usual, impressive Void sound systems featured across the site, including the Psy Forest, The Grid, Poco Loco, Loose Lips, 24hr Garage Girls, and Chaotic Cartel stages.
Void teamed up with several of its official brand rental partners to ensure the setup on every stage was delivered to the highest standard. Key players in this operation were NSL Productions, SA Acoustics, and Twisted Audio. Tom Broughton, NSL Productions' director, had been greatly looking forward to this year's festival which did not disappoint:
"We deployed Void systems across four stages at Boomtown Fair this year, including two large Arcline systems for The Grid and Poco Loco, along with smaller Incubus and Air Series systems on the Loose Lips and 24hr Garage Girls stages – the latter in joint partnership with SA Acoustics. All the systems performed impeccably, with excellent coverage and tonality, and rock-solid reliability in what were quite challenging weather conditions."
Multiple Void Bias amplifiers were the product of choice to power each of these stages. At a festival where off-site noise has traditionally been such an issue, Tom added that "carefully planning the deployments with the festival and stage teams using simulations during the design process was hugely beneficial. This, coupled with the excellent control of each element of the systems, via the use of Bias DSP was paramount in achieving the best volume levels Boomtown has ever had to date. Feedback from artists, engineers, and the public has been excellent and we're already looking at how to make next year's show even better!"
Boomtown's Technical Production Manager, Paul Rose, was also impressed with both the sound quality and the efficiency of the team setting up the systems prior to the festival gates opening.
"Each Void Acoustics sound system provided exceptional sonic coverage and SPL while fitting within the strict noise limits that we have across the entire Boomtown site. This allowed each of the Void stages to be run at higher SPLs than were viable in previous years. In the case of Psy Forest, it meant we could also use less equipment to achieve this than at past festivals."
Given the positive feedback from festival-goers for another year running, Void look forward to their future involvement in Boomtown Chapter 12 in 2020